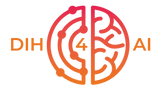 In an initiative towards the future of collaborative AI across different regions, representatives from Elbfabrik (IFF), TNO, and Fortiss have embarked on an experiment.
To that end, a series of visits are planned which is aimed to foster deep synergy between the three entities, emphasizing the role of AI in empowering SMEs and driving innovation through data-driven across the value chain and region.
The Iterative Workshop:
The collaboration journey is structured in three significant phases:
TNO and Fortiss Visit Elbfabrik (IFF): The first phase sets the foundation, with representatives from TNO and Fortiss visiting the Elbfabrik facility on the September 27, 2023. This visit focuses on understanding Elbfabrik's capabilities and identifying initial synergy points.
Elbfabrik (IFF) and TNO Visit Fortiss: Building on the insights from the first visit, the second phase takes Elbfabrik and TNO representatives to the Fortiss facility on October 6, 2023. This visit delves deeper into potential collaborative projects and the integration of technologies.
Elbfabrik (IFF) and Fortiss Visit TNO: The final phase culminates with a visit to TNO on October 11, 2023, where all three entities consolidate their findings, refine collaborative strategies, and set the roadmap for future initiatives.
Each visit is followed by an iterative workshop, ensuring that insights and feedback are continuously integrated, leading to a robust and comprehensive collaboration strategy.
Looking Ahead:
While these workshops are exclusive events, their outcomes promise to shape the future of collaborative AI in the industry. By uniting the expertise of Elbfabrik (IFF), TNO, and Fortiss, we anticipate setting new benchmarks for innovation and redefining the role of SMEs in the AI ecosystem.
Stay Updated:
For more insights and updates on the outcomes of these workshops and our ongoing initiatives, keep an eye on our website www.dih4ai.eu and follow our social media channels.